Guide to Vintage Champion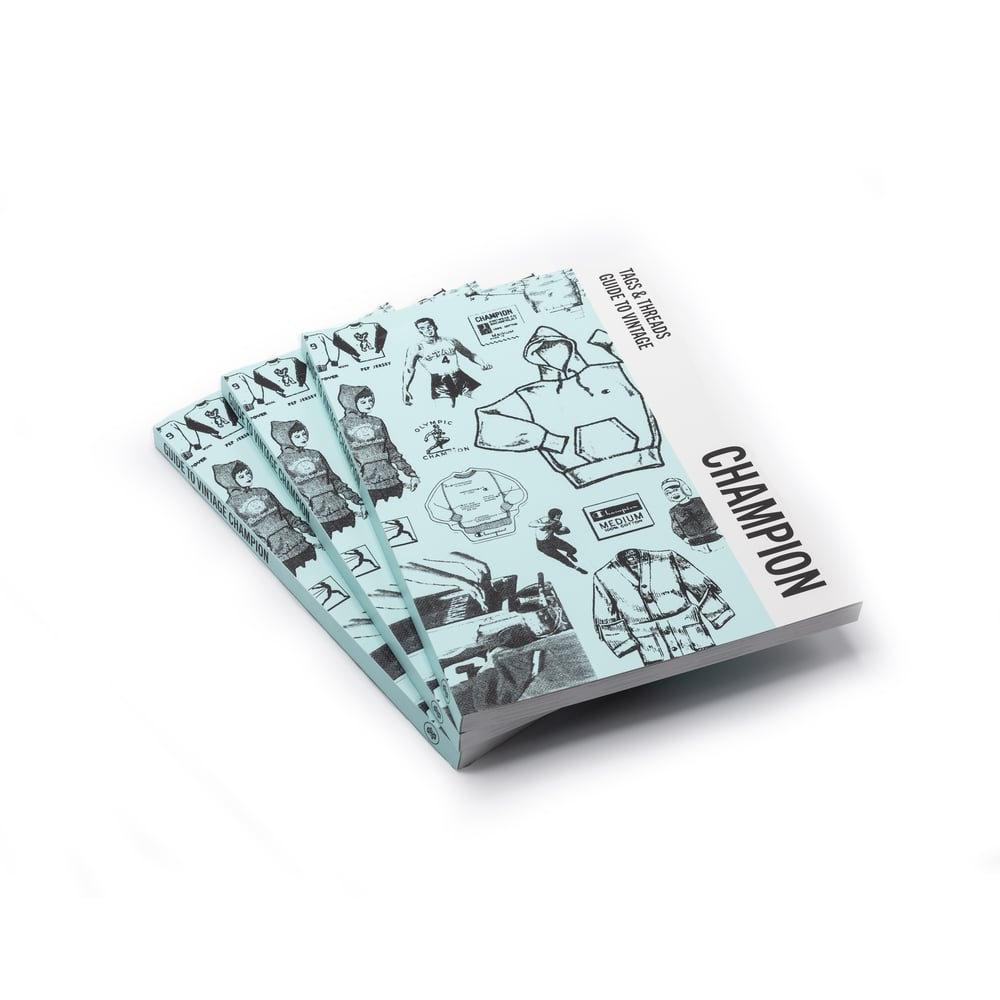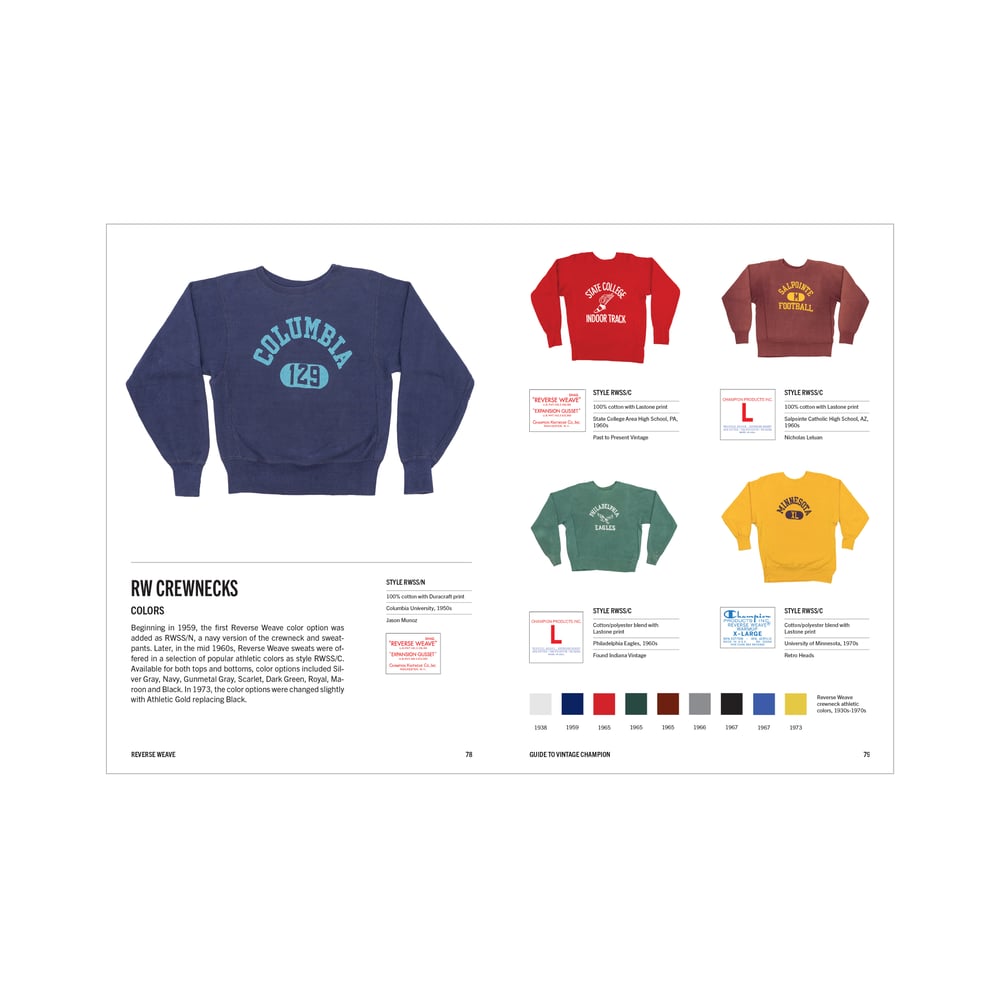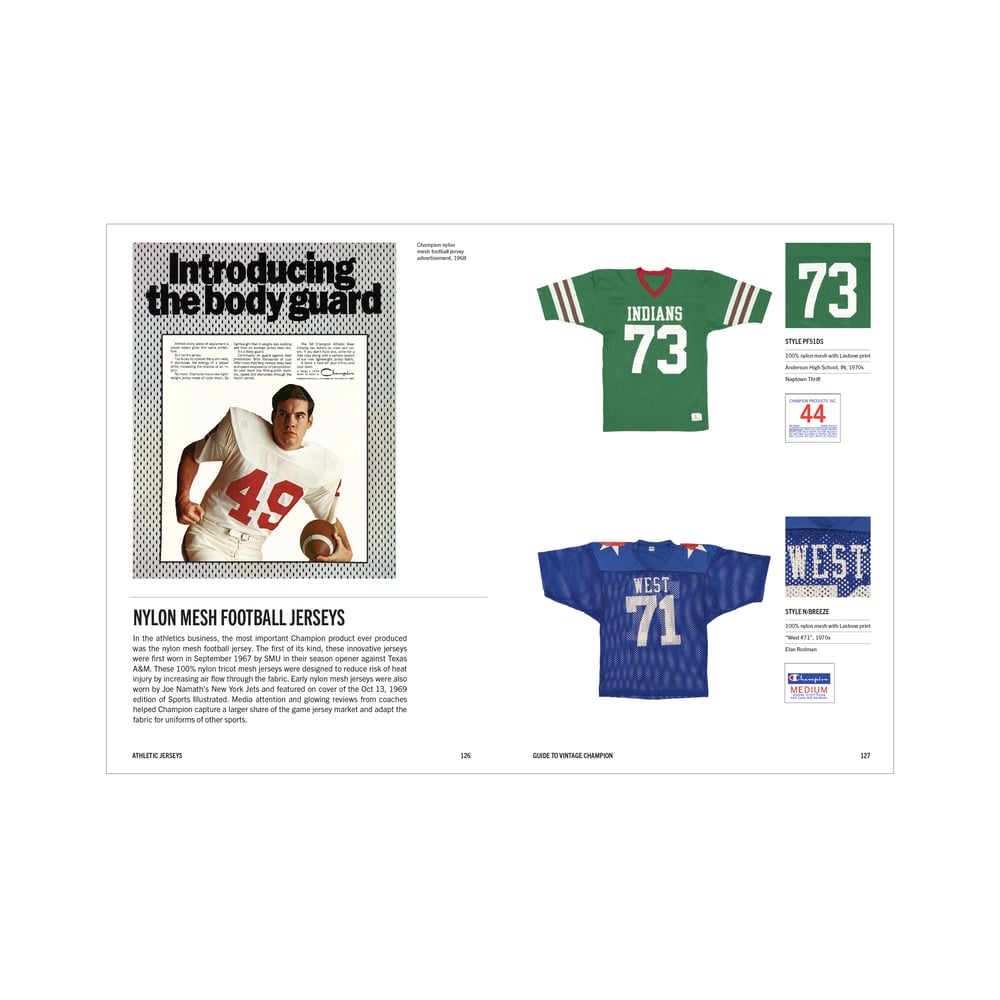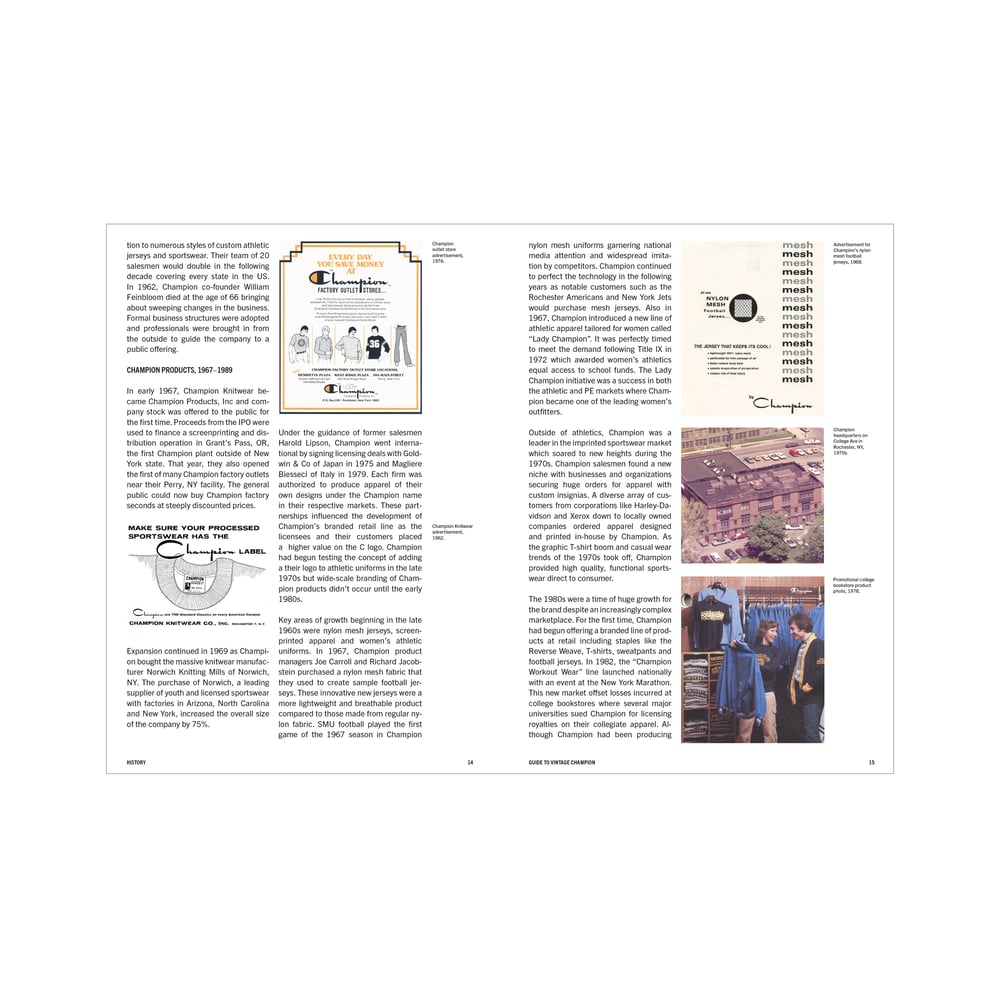 Guide To Vintage Champion is a comprehensive look at the brand that set the standard for American sportswear in the 20th century. Featuring 500+ archival Champion items submitted by collectors from around the world, this book showcases rarities such as Depression-era wool sweaters, team-issue pro jerseys, first generation streetwear, and everything in between. Additionally, readers will find an extensive company history, tag dating guides and product information that are all based on years of research.
Following the limited release of It Takes A Little More: Selected Products 1919-2002, this edition includes 200+ new items, expanded product history, new product categories and updated tag guides.
Release Date: 11/15/21
Price: $30 + tax
Softcover: 256 pages
Dimensions: 10 x 7.5 x 0.75 in
Publisher: Tags & Threads
Bound and printed in the USA with vegetable-based inks
Limited Edition
Book Instagram: @craftedwithpride
Tags & Threads Instagram: @tagsandthreads
*Shipping Info*
Domestic: Free shipping in the United States!
International: Shipping is between $22-28 and varies depending on destination country. If your country isn't listed as a shipping option, please contact us. Consult USPS rates for more info on pricing.
Wholesale:
Please email alex @ tagsandthreads.com for wholesale pricing.